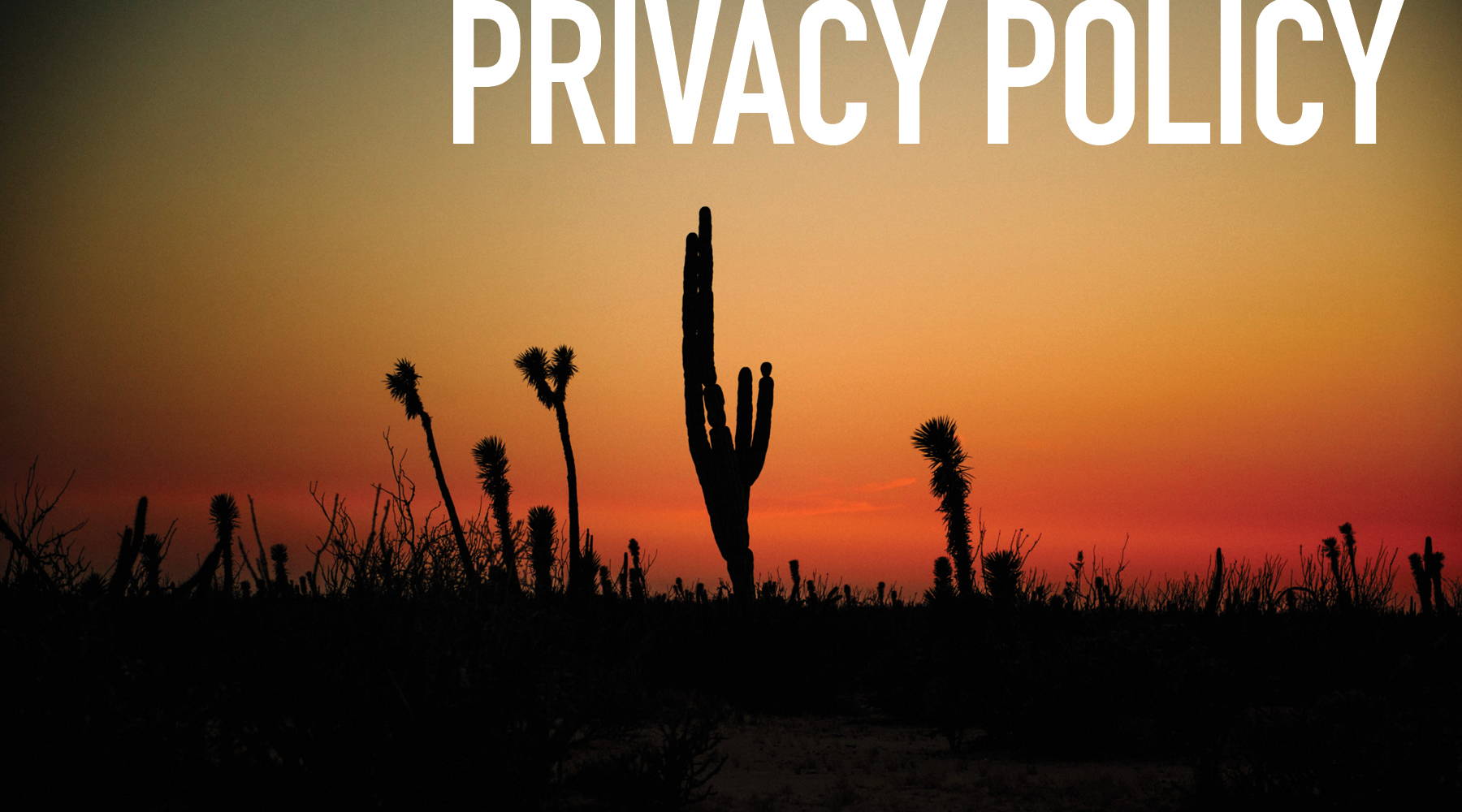 The purpose of this statement is to let you know what information we collect, how we collect it, and under what circumstances we use it. By visiting our Website, you are accepting the practices described in this Policy. If you do not agree to the terms of this Policy, please do not use the Website.
WHAT HAPPENS TO THE INFORMATION WE COLLECT:
The information you give us stays at Mizu and with Mizu partners. We maintain your information in-house at Mizu Australia (Brand Base Australia). If you want to remove your information from our database, email us at mizuaustralia@brandbase.net.au
INFORMATION WE COLLECT: 
Personal Information: We collect and store information that you provide to mizulife.com.au or our Customer Service Department. When you sign-up for the Mizu Newsletter, open an account, or place an order, we collect and store some or all of the following information that you provide: name, billing address, shipping address, email address, and telephone number. If you choose to unsubscribe from the Mizu Newsletter your email will be removed from our system. Anonymous Information Through your use of our Website, we may also gather certain information that does not identify you individually ("Anonymous Information"). We collect and store certain information automatically whenever you interact with our Website. For example, we collect your IP address, location and browser information every time you visit Mizu.com. We also collect information regarding customer traffic patterns and site usage. This information is used to analyze and improve our Website to give you the best online Mizu experience possible.
USER CONTENT SUBMISSIONS TERMS:
You acknowledge that you shall be solely responsible for any information, profiles, messages, text, files, images, photos, video, music, sounds, or other content or materials ("User Content") that you submit, upload, post or otherwise provide or make available to Mizu, Inc. ("Mizu," "Mizulife," "us," or "we") or its vendors, on or through the Mizu website (the "Website") or otherwise ("Submissions"), including User Content you agree to allow the use of that is on third party companies' websites, for example Instagram, Twitter, Facebook, Vine, Pinterest and Google+, that are associated with hash tags related to Mizu, including, for example, #Mizulife. Mizu expressly disclaims any and all liability in connection with Submissions. Such Submissions may be used on the Website and/or on other Mizu marketing materials, including emails, social media and store signage. By making a Submission, you represent and warrant that you are at least 18 years old and that you have read, understand and agree to be bound by these Terms. If your Submission is selected by Mizu to be used, it may be displayed for other users to see, together with your name and associated Instagram, Twitter, Facebook or Vine (if applicable) profile information (such as your handle and profile picture). You acknowledge and agree that Mizu is under no obligation to display, feature or use any Submission, but may do so at its sole discretion. Any Submission will be treated as non-confidential. Any Submission also will be treated as non-proprietary, except as specifically set forth herein. By making a Submission, you hereby grant, and you represent and warrant that you have the right to grant, to Mizu, its affiliated entities, vendors and licensees a nonexclusive, royalty-free, worldwide, perpetual, transferable, irrevocable, and fully sub licensable right and license to use, reproduce, modify, adapt, publish, sell, assign, translate, create derivative works of, distribute, perform and display any Submission, as well as your name, Instagram, Twitter, or Vine handle, Facebook ID, profile picture, image, likeness, comments, posts, statements or other information, in any manner, and in any and all distribution channels, venues, forms, media, or technology, whether now known or hereafter developed, alone or as part of other works, without further notice or any compensation to you. You also acknowledge that your Submission may not be returned and we may use your Submission, and any ideas, concepts or know how contained therein, for any purpose including, without limitation, developing, manufacturing, distributing and marketing products. For clarity, you retain all of your ownership rights in your Submissions. If you make a Submission, you represent and warrant that you own or have the necessary licenses, rights, consents, and permissions to make the Submission and to grant to Mizu the license rights contained in these Terms; that any Submission you make will not contain third party copyrighted material, or material that is subject to other third party proprietary rights, unless you have the necessary licenses, rights, consents, and permissions from the rightful owner of the material or are otherwise legally entitled to make the Submission and to grant to Mizu the license rights contained in these Terms; and that your Submission will not infringe or violate the rights of any third parties, including, but not limited to, copyrights, trademarks, rights of publicity/privacy, patent, trade secret or confidentiality. You further represent and warrant that your Submissions comply with all applicable laws, rules and regulations, and any third party agreements to which you are subject, including Instagram's, Twitter's, Facebook's, Vine's, Pinterest's and Google+'s Terms of Use. You further represent and warrant that your Submissions do not constitute or contain software viruses, commercial solicitation, chain letters, mass mailings, or any form of "spam." You may not use a false email address, impersonate any person or entity, or otherwise mislead us as to the origin of any Submission. You agree to indemnify Mizu, our vendors, and third parties such as Instagram, LLC, Twitter Inc., Facebook, Inc., Vine Labs, Inc., Pintrest, Inc. and Google Inc. and any of our or their respective parents, affiliates, licensees, licensors, and each of our or their respective officers, directors, employees, successors, agents and assigns, for all claims arising from or in connection with (a) the use of any Submission, including, without limitation, all claims arising out of or based upon copyright or trademark infringement, misappropriation, invasion of privacy, defamation, right of publicity and/or any blurring, alteration, editing, morphing, distortion, illusionary effect, faulty reproduction, fictionalization or use in any composite form of your or any other person's or entity's name, Instagram, Twitter, or Vine handle, Facebook ID, profile picture, image, likeness, comments, posts, statements or other information and/or the Submission; or (b) any breach or alleged breach by you of any of these Terms or applicable laws. Mizu does not guarantee any confidentiality with respect to Submissions your make and such Submissions may be made available to the general public, and may be used by Mizu without restriction. You further irrevocably waive any rights of publicity and privacy, any ""moral rights"" or other rights with respect to attribution of authorship or integrity of materials regarding any Submission that you may have under any applicable law or under any legal theory. Mizu reserves the right, at its sole discretion, to edit any Submission and to choose to include or not include such Submission on the Website or otherwise use the Submission. You acknowledge and agree that all editorial decisions regarding the use of your Submission are solely at Mizu's discretion, and that Mizu may combine, format, configure and otherwise edit your Submission in its sole discretion. Your hereby waive any right to inspect or approve your Submission before it is used. The Website may include the opinions, statements and other content of third parties. Mizu is not responsible for screening, monitoring or verifying such content, including such content's accuracy, reliability or compliance with copyright or other laws. Any opinions, statements, or other materials made available by third parties through the Website are those of such third parties and not of Mizu, including its licensors and/or vendors, and Mizu does not endorse any such opinions, statements, or materials. Mizu reserves the right to remove Submissions at any time without prior notice. To the fullest extent permitted by applicable law, you hereby release, hold harmless, and forever discharge Mizu from any and all claims, actions, causes of action, demands, rights, damages, costs, and expenses (collectively, "Claims") arising out of, related to, or in any way connected with the exercise by Dispersive Technologies of the rights granted herein, including, without limitation, any and all Claims for invasion of privacy, infringement of my rights of privacy and/or publicity, infringement of my intellectual property rights, defamation, or portrayal in a false light. If you are a California resident, you waive your rights with respect to California Civil Code Section 1542, which provides "A general release does not extend to claims which the creditor does not know or suspect to exist in his favor at the time of executing the release, which if known by him must have materially affected his settlement with the debtor," as well as under any statute or common law principle of similar effect which restricts the release of claims which the releasing party does not know or suspect at the time of the release, which if known would have materially affected the decision to agree to release. You acknowledge and agree that Mizu has no control over, and shall have no liability for any damages resulting from, the use (including, without limitation, re-publication) or misuse by any third party of any Submission.
USE OF COOKIES: 
Like many websites, we use "cookies", files stored on your computer's hard drive by your browser, to identify you to optimize your mizulife.com.au experience. For example, we use cookies to identify the preferred gender landing page you chose upon your first visit to Mizu.com.au and to hold items in your shopping cart when you the site without checking out. Most browsers accept cookies automatically but allow you to disable them. We recommend having your cookies enabled to insure the best mizulife.com experience.
USE OF ANONYMOUS INFORMATION:
We use Anonymous Information to help us determine how people use parts of the Website and who our visitors are. Anonymous Information is used to help us make Mizu.com.au better for our visitors. We also use Anonymous Information to provide analytic data to third parties about how our users collectively use the Website.
LINKS TO OTHER WEBSITES:
Our Website may contain links to other websites. Our Privacy Policy does not apply to the practices of other websites and Mizu is not responsible for the actions and privacy policies of third parties. We encourage you to read the privacy policies of each website that you visit.
CHILDREN'S POLICY:
In accordance with the Children's Online Privacy Protection Act, we will not knowingly collect any information from children under the age of 13. If you are under 13, please have your parents enter their information when personal information is required.