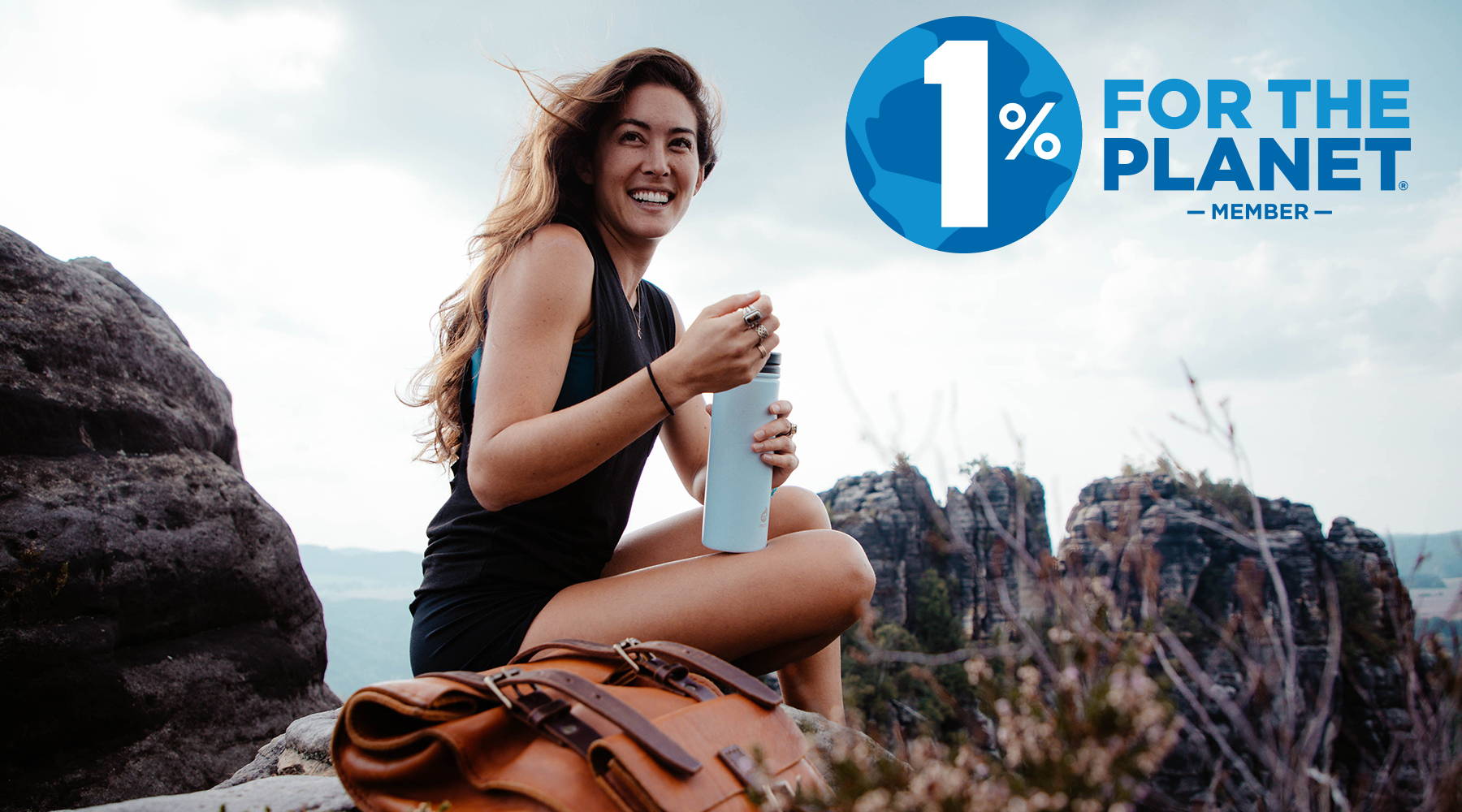 ENJOY THE JOURNEY, LEAVE NOTHING BEHIND is more than just a tagline for Mizu - it's the guiding light that drives all company decisions. From the Mizu Cutlery Set that provides a reusable stainless steel fork, knife, spoon, straw and even chopsticks over their single use counterparts, to where it all started with its line of single wall and insulated water bottles to help reduce single use plastic water bottles, every product in the Mizu product line is designed to give consumers a reusable option over single use products.
The company also supports and donates to organizations such as the Rob Machado Foundation, which is focused on educating children about the problems that single use plastics can cause in the oceans. Mizu most recently donated through a promotion in Europe with World Champion SUP racer Sonni Honscheid for Trash Hero, an organization that brings communities together to clean and reduce waste in some of the more troubling areas of the world such as Asia and Africa.
Mizu is focused on the root cause of the problem, which is advocating to reduce the initial production of single use products by providing high quality and beautifully designed alternatives. Yet, through its various charitable donations, Mizu also likes to spread the wealth by supporting many other closely related organization in the past including Waves for Water, Charity Water, Give Clean Water, SIMA and Wildcoast. 
1% FOR THE PLANET
1% for the Planet is a global organization that connects dollars and doers to accelerate smart environmental giving. We recognize that the current level of environmental giving - only 3% of total philanthropy - is not enough to solve the most pressing issues facing our planet.
Through our business membership, 1% for the Planet inspires people to support environmental organizations through annual membership and everyday actions. 1% will advise on giving strategies, they certify donations, and amplify the impact of our network.
Started in 2002 by Yvon Chouinard, founder of Patagonia, and Craig Mathews, founder of Blue Ribbon Flies, 1% members have given more than $175 million to environmental nonprofits to date. Today, 1% for the Planet is a network of more than 1,400 member businesses, a new and expanding core with hundreds of individual members, and thousands of nonprofit partners in more than 60 countries. 
1% VISION
All together for our planet.
1% MISSION
We bring dollars and doers together to accelerate smart environmental giving.
1% MODEL
1% for the Planet is a global movement inspiring businesses and individuals to support environmental solutions through annual membership and everyday actions. We advise on giving strategies, we certify donations, and we amplify the impact of our network. 
Check out 1% for the Planet's website here >