All Mizu Filters and Purifiers use high performance, revolutionary industry leading Nanotechnology. They work by a combination of mechanical entrapment and electro kinetic absorption, incorporating naturally occurring minerals refined in a laboratory setting. Each gram of resulting fiber has a surface area exceeding 500 square meters. That means that contaminants are either trapped in micro pores or attracted by the charge of the filter and therefore stopped from entering your body. 
Our 360 filters and purifiers work as you sip - eliminating the wait time that comes with pumps, gravity filters, or strange tasting chemicals. The 360 Adventure Purifier has a flow rate of 521.7mL/min and the 360 Everyday Filter is 1071mL/min.
Both the Everyday Filter and Adventure Purifier have a lifespan of approximately 40 gallons of water and do not expire. Water will simply stop flowing when the filter is ready to be replaced. 
One of the smallest water filters and purifiers on the market. The Everyday Filter is 2.88" tall with a diameter of 1.25" weighing in at 0.8oz. The Adventure Purifier is 2.63" tall with a diameter of 1.88" weighing in at 1.4oz. 
The 360 Everyday Filter is our 12 pleat nanotechnology filter and the 360 Adventure Purifier is our 24 pleat nanotechnology purifier. Double the pleats means double the purification, making the Adventure Purifier more reliable with lower quality water while the Everyday Filter maintains a higher flow rate for use with water in the city.
• Virus (Polio, Rotovirus, Norovirus)
• Bacteria (E. Coli, Legionella)
• Cysts (Giardia, Cryptosporidium)
• Humic Acid
• Bromine (Carbon)
• Chlorine (Carbon)
• Iodine (Carbon)
• Lead 8.5 pH
• Orthophosphate
• PCBs
• BPA
• Penicillin G
• Flumenquine
• DNA.RNA
• Polysaccharides
• Arsenic
• Bromine (White)
• Ferrous Iron
• Lead 6.5 pH
• Soluble Silica
• Trihalomethanes
• Chloramine
• VOC
• Bromate
• Chromium VI
• Manganese Nitrate
• Mercury
• NDMA
• Sulfate
• Geosmin
The Mizu nanotechnology media is produced by the highly reputable Ahlstrom company which has been around in 1851 and is based in Finland. The Ahlstrom product name is 'Disruptor' and was designed and tested by NASA, NGO's and the military. Here is a great video to learn about the Ahlstrom media used in Mizu Filters & Purifiers. Watch now >
Mizu nanotechnology filters and purifiers are independently tested by BIO-LOGICAL CONSULTING SERVICES (BCS) of North Florida, Inc., an independent laboratory. BCS is accredited by the State of Florida Department of Health and is registered with the USA EPA Laboratory Compendium. BCS is also audited and regulated by the Department of Health to ensure compliance with national ISO 17025 standards. 
Replacement filters and purifiers can be ordered at once online
Silicone (BPA Free): Straw, Inner Straw Connector, Air Breather, Gaskets, and Spout Mouth Piece.
Polypropylene #5 (BPA Free): Filter & Purifier Cages, Lid, Straw Adaptor, and Spout Connector.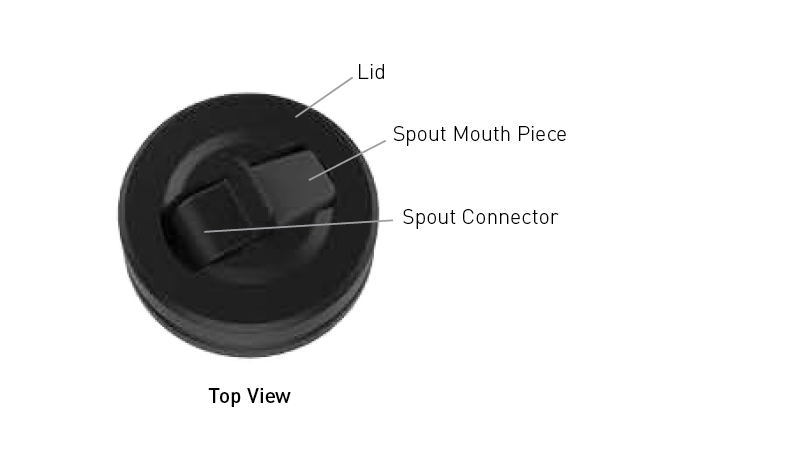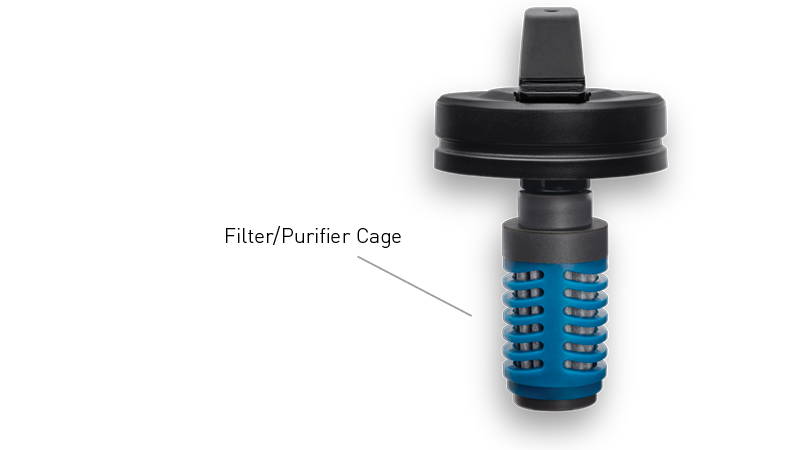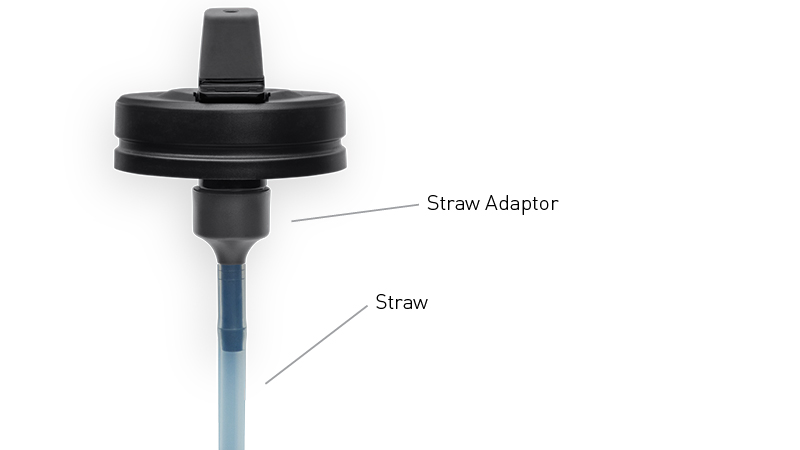 Most Protozoa are classified as human parasites. Protozoa live in the cells and tissues of living creatures. Protozoans are responsible for many waterborne human diseases such as Giardia and Cryptosporidium. Protozoa can target the central nervous system and cause diarrhea. This diverse group of unicellular eukaryotic organisms typically range in size from 10-52 micrometers.
A Cyst is a cluster of cells that group together to form a sac ranging in size from 6-10 microns. Cysts are abnormal in appearance and behavior and may contain fluids and semi-solid materials. The Giardia cyst enters human hosts through drinking water and hatches in the intestine. Untreated Giardia could be fatal to children and people with lowered immune systems.
Chlorination reduces bacteria levels but does not effectively remove Virus, Cysts, and Worms. Chlorine combines with organic matter to form toxic by-products called Trihalomethanes. Long term exposure may lead to bladder, colon, and rectal cancers. The Environmental Research Foundation cites studies linking chlorinated water with birth defects and chance of miscarriage.
Bacteria constitute prokaryotic microorganisms, they are a few micrometers in length. Pathogenic bacteria are a major cause of human death and diseases such as Typhoid, Cholera, and diarrhea. Nano Filtration has bee shown to significantly remove E. Coli, Legionella, Pseudomonas, and more from your drinking water.
A virus is a small infectious agent that replicates inside living cells of other organisms. They are much smaller than bacteria with a diameter between 20 and 300 nanometers. Nano Filtration has been shown to significantly remove viruses such as Polio, Norovirus, and Rotavirus from your drinking water.
Nano Filtration has been shown to remove certain species of collodial metals and hazardous compounds such as PCB's and trace pharmaceuticals including BPH - a human hormone inhibitor. It is also capable of significantly removing BPA, Lead 6.5 and 8.5 pH and Arsenic V 6.5 pH.